Tigers
are one of the non-member animals available on Animal Jam. They are a fairly uncommon species, their population much lower than the choices of
Wolf
or
fox
 due to players opinions on what items look on them or how "cool" they look. When first created, they are orange with dark blue stripes, a cream underbelly, and green eyes. They are land animals.
They are regarded as one of the "Predator" animals of Animal Jam, along with Wolves, Foxes and Crocodiles. They are sometimes used as Clan animals, though not nearly as often as Wolves. Sir Gilbert is the tiger representative of the Shamans (Alphas). In the real world, tigers are now currently endangered. 
Actions
Dance - They pounce right, left, and then right again, followed by a cartwheel.
Play - They jump around like a house cat rolling and moving their paws as if they were playing with yarn.
Sleep - They lie on their belly, with their chin on their paws.
Hop- They crouch, then leap up with their front paws in the air. Tigers and Bunnies are tied for the highest jump height on Animal Jam.
Trivia
When a Jammer leaves their account for some time, the figure of a solid gray tiger is shown on their player card, because they were gone for a very long amount of time, however you can still log on. This figure is also shown when they quit.
Tigers also have a pet counterpart, the Tigers (pet).
When you do some sort of glitch you can make your tiger go underwater.
There is a glitch where if a tiger is wearing a Studded Collar when playing, the collar floats through their bodies.
The special tiger plushies' accessories include sunglasses and a medallion, sharp claws, and one other.
There is no Tigers Only party.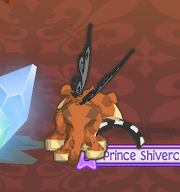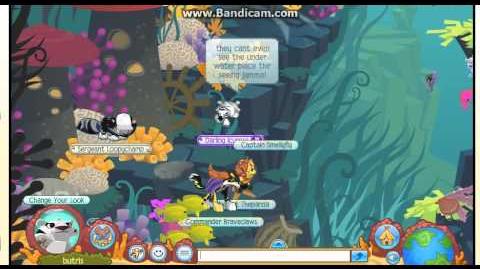 Gallery