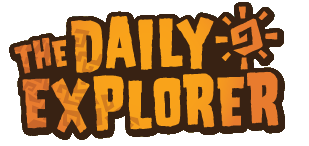 The Daily Explorer is the official blog of Animal Jam that was introduced on January 22, 2012. It is updated often with news, contests, spotlights, and other topics related to Animal Jam.
Categories
The Daily Explorer has a number of categories for different types of posts, such as:
Rare Item Monday - details about the current item available for Monday only
AJ Academy - educational experiments to try at home
Jammer Tip - reminders about game features
Safety - reminders about game safety
Contests - information about current contests and past winners
Diamond Challenge - contests that reward Diamonds to the winning Jammers
AJHQ Spotlight - pictures of Jammers participating in the group activities
News Crew - featured news reports written by Jammers
Jammer Art - featured artwork created by Jammers
Jammer Snaps - featured screenshots taken by Jammers
Jamaa Legends - stories about Jamaa
AJHQ News - news and updates about the game
Creature Feature - videos relating to a specific animal
Videos (Ask Brady) - Q&A about land animals with Dr. Brady Barr
Videos (Ask Tierney) - Q&A about underwater animals with Tierney Thys
Videos (Wild Explorers) - activities to try at home
Videos (Animal Jam Presents) - 3D animated short films featuring the animals from the game
Animals - information related to animals in real life or in the game
Cool Stuff - miscellaneous news and information
Downloads - animal mini-books, desktop wallpapers, and various printable activities
Trivia
To comment, the player must login with their Animal Jam account. All comments will show "Jammer" as the name of the commenter. 
There are currently fourty-three emotes available to use, nine of them exclusive to The Daily Explorer.
The Daily Explorer updated to a new design and a new location on May 1, 2014.
Gallery
Ad blocker interference detected!
Wikia is a free-to-use site that makes money from advertising. We have a modified experience for viewers using ad blockers

Wikia is not accessible if you've made further modifications. Remove the custom ad blocker rule(s) and the page will load as expected.