The
Snow Leopard
 is a members-only land animal. It is the third gift-card animal added into Animal Jam. The headquarters announced in the
Jamaa Journal
that they are a part of a Target-only Gift Card. These animals are increasing in popularity, along with
Arctic Wolves
, and currently do not have a
Alpha/Shaman
yet, like the other
Diamond Shop
animals. After purchase in the Diamond Shop or from a gift card, you can purchase a snow leopard for 1,000
Gems
like other
Diamond Shop
animals. These Animals are bought at the Diamond Shop for 10 diamonds, or by using a card. Jammers with this awesome animal pretend to be cats in the pillow room 
Default Appearance
Creamey-gray with a snowy-white underside, lilac leopard spots and pure white eyes (green in default artwork). Rose-pink paw-pads, rose-pink nose and rose-pink ear-insides. And, like some other animals, have their own special color for their markings.
Actions
sitSW: [Sits Southwest]
sitSE: [Sits Southeast]
sitNW: [Sits Northwest]
Dance: [Does the tango]
Sleep: [Sleeps like a tiger, with a twitching tail and paw pads showing]
Play: [Jumps, then fights while doing a backflip]
Hop: [Hops with tail going up and down]
Trivia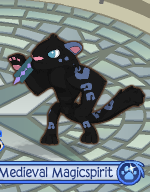 *Snow leopards are the third animal in Jamaa that are only available by purchasing a gift card or buying them in the
Diamond Shop
.
Because of the Play Wild fund, where 40% of the money goes towards saving the real big cats (includes Tigers, Lions, Jaguars, Leopards, and Pumas), they were mistaken to be recieved by purchasing a wristband and not a gift card.
Snow Leopards are one of the few animals with exclusive patterns, alongside the Foxes, Raccoons, Tigers, Giraffes and Horses.
You can buy Snow leopard gift cards at Target or order on Animal Jam Outfitters. You can choose between a Snow Leopard or 10 Diamonds.
During the spread of rumors for snow leopards, many Jammers believed that they were actually going to be cheetahs because of their spots/markings.
Most jammers pretend to use Snow Leopards as Warrior Cats in Sarepia Forest.
Snow leopards are very common member animals.
Many people believe Snow Leopards were Pumas at first. The snow leopard alpha is soon to be announced.
Gallery