Scary Balloons
Talk

0
1,362pages on
this wiki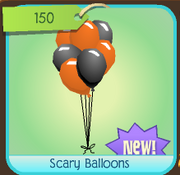 Scary Balloons, also known as Spooky Balloons, were a non-member item that was on sale during the Night of the Phantoms 2012 and 2013's night of the phantoms. available for 150 gems in Jam Mart Furniture. They were black and orange balloons with a string tied to them. Scary Balloons were often affixed to the spike on the Haunted Mansion Den. It may or may not return in 2014. It most likely will.
Appearance
Scary Balloons are orange and black balloons. They are tied to the ground by a black string. This item also has it's very own pattern going back and forth to switching colors.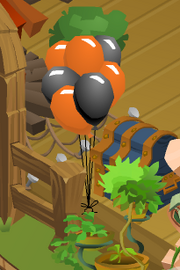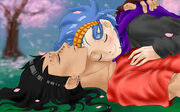 Trivia
Scary Balloons were the cheapest Night of the Phantoms den item.
They were one of two Night of the Phantoms non-member den items.
It returned in October 2013.
The name is sometimes misleading.
The amount of balloons all together is 7.
They have a pattern going orange then to black.
It most likely will return for the Spooky Party 2014.
This item is common during Halloween. 
It is popular, mainly because it is non-member. 
The reason it may return is because of it's popularity during Halloween.
You can also make a pathway with buying tons of this whole item.