Ad blocker interference detected!
Wikia is a free-to-use site that makes money from advertising. We have a modified experience for viewers using ad blockers

Wikia is not accessible if you've made further modifications. Remove the custom ad blocker rule(s) and the page will load as expected.
HELLO <insert name here>
WELCOME MESSAGE CHANGES EVERY 2 WEEKS (Tell me if I forgot!)
How to Introduce yourself, presented by The Codemeister.Edit
Why hello
My name is Jacket, but you can call me THE CODEMEISTER.
I am a chat mod here.
Short for ..
CHAT MODERATOR //puts on glasses
Here are the list of rules in this wiki !rules
darn it
!rules
:D
http://prntscr.com/9n1onw cool good start,
//kitten hates me doing cool intros for new people
If you would like any Cereal, feel free to ask. :>
Edit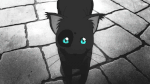 I will like you if you feed me cat food .. so please do or else.

See archived talk page
Give Kudos to this message
You've given this message Kudos!
See who gave Kudos to this message