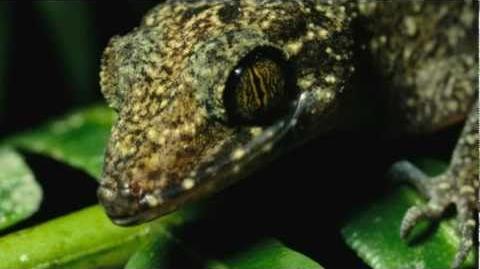 "Geckos!" is a comedy song that can be found in the Sarepia Theater. It is sung to the tune of "The Can-Can" by French composer Jacques Offenbach. The song repeats the word "gecko", and also includes facts about geckos in the lyrics.
The song gets progressively louder, eventually coming to a crescendo, as more and more voices (made comically high pitched) are added on.
Trivia
Animal Jam also posted "Geckos!" on YouTube on October 1, 2010.
"Geckos!" is the oldest Sarepia Theater video.
This and "Modern Major Kangaroo" are Movie Bytes.
This video was removed from the Sarepia Theater due to containing the National Geographic logo.
Recently this song became available in the Diamond Shop for one Diamond.
Geckos! was Re-animated later on June 7th 2018 and Re-released.