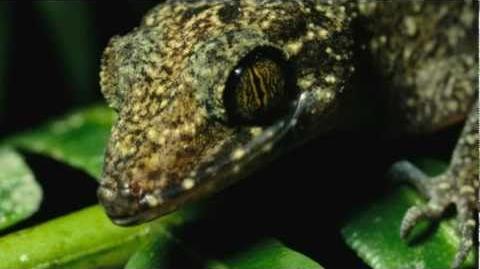 "Geckos!" is a comedy song that can be found in the Sarepia Theater. It is sung to the tune of "The Can-Can" and includes facts about geckos in the lyrics.
The song gets progressively louder, eventually coming to a crescendo, as more and more voices (made comically high pitched) are added on.
Trivia
Animal Jam also posted "Geckos!" on YouTube on October 1, 2010.
"Geckos!" is the oldest Sarepia Theater video.
This and "Modern Major Kangaroo" are Movie Bytes.
Recently this song became available in the Diamond Shop for one Diamond.
Ad blocker interference detected!
Wikia is a free-to-use site that makes money from advertising. We have a modified experience for viewers using ad blockers

Wikia is not accessible if you've made further modifications. Remove the custom ad blocker rule(s) and the page will load as expected.