Home
Talk

35
1,562pages on
this wiki
Welcome to the

Welcome to the Animal Jam Wiki, or the AJ Wiki for short. Join our community of 616 users, who have so far created 1,562 pages and made 233,140 edits since October 17th, 2010! If you are new, please visit our policy page. Also before editing, please review our editing guidelines. If you need help, feel free to contact an Administrator. For any requests you have for the admins, visit the Administrators' Noticeboard.
Navigation
Staff Info
For a complete list of our staff members, visit this page.
Related Wikis
Featured...



Featured Article




Cosmo

Cosmo is one of the minor characters in Animal Jam, he is a brown Koala Bear always eating and swinging off trees, he is male but not very ambitious for one.




Featured User




652Graystripe

652Graystripe is one of the Bureaucrats on Animal Jam Wiki, he has 5,211 edits. He also holds the honour of being the first ever featured user.
Click here to vote for next month's featured article and user.
Find us on...
Our Twitter Username is @AnimalJamWiki

Twitter Feed
Tweets by @AnimalJamWiki
Our youtube channel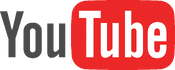 Youtube Feed
Expand your popularity!



Town Square



Be sure to check out the Town Square, where you can get a fancy signature, a message wall greeting, profile enhancements, and more!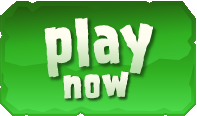 Join the Chat
The Lastest!
These otters haven't just yet arrived to Jamaa. They still have a long way of beta testing to do! Meanwhile, they are still wondering if they should put otter in the Diamond Shop, i hope they are for all Jammers. Not another Diamond Shop animal! Peo…

Read more >

Ok. I am writing the newest story in the aj chronicles. This is about the fall of the aj wiki and its re establishment. Considering this I need users who escape the fall of the wiki and I can take around 7 users at maximum in the 1966 airstream inte…

Read more >

Heh, hello there guys, I wanna tell some news about the new "member in the family", my dad caught a legless lizard (NOT A SNAKE) and apperantly, it was a female, and I named her... Servine! Like that Pokémon from the Fifth Generation, and oh BOY she…

Read more >

Hey Jammers!

So, last week there was a new update! In the Jamaa Journal, it said that AJHQ was bringing a new animal to Animal Jam, and that there were a number of hints throughout the Jamaa Journal to explain what it was. Eventually someone found th…

Read more >