Home
Talk

41
1,362pages on
this wiki
Welcome to the

Welcome to the Animal Jam Wiki, or the AJ Wiki for short. Join our community of 280 users, who have so far created 1,362 pages and made 260,537 edits since October 17th, 2010! If you are new, please visit our policy page. Also before editing, please review our editing guidelines. If you need help, feel free to contact an Administrator. For any requests you have for the admins, visit the Administrators' Noticeboard.
Navigation
Staff Info
Related Wikis
Featured...



Featured Article




Monkey

Monkeys

Monkeys are a members-only land animal. They were one of the six original animals introduced into Animal Jam in the Beta Testing. Monkeys left Animal Jam on April 12th, 2012; the reason was to raise the awareness of the endangered species list. Throughout the extent of time, the monkey spirit stone was still able to be used. Monkeys can now be purchased by all Jammers for 1,000 Gems.




Featured User




Roadhawk

Roadhawk

Roadhawk is one of the Administrators of the Animal Jam Wiki. He joined the wiki on January 9th, 2014 and has made 3,636 edits ever since.


Like most administrators, Roadhawk started out as a chat moderator. He submitted his RFR for chat moderator on February 15th. He then gained Custodian and Rollback rights in March. He continued to implement good work to the wiki, and later promoted to administrator in May. Since then, he has continued to contribute to the wiki. Roadhawk holds the honor of becoming the second Featured User.
Find us on...
Our Twitter Username is @AnimalJamWiki

Twitter Feed
Tweets by @AnimalJamWiki
Our Wiki email is animaljamwiki3@gmail.com

Spam/Rude emails will not be tolerated


Our youtube channel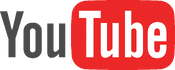 Youtube Feed
Expand your popularity!



Town Square



Be sure to check out the Town Square, where you can get a fancy signature, a message wall greeting, profile enhancements, and much much more. All from our amazing community!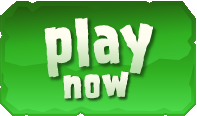 Join the Chat
The Latest!
Hey, jammers!

I know I already did a blog post yesturday, but I found something cool :)

Heh people who already know this are probably going to be like:




Anywho, this is how to make templates.




1. Go to a page, any page!

2. Type in 2 { , then what you want …



Read more >

I just need to.

Just for a few days, two or three. That'll be enough.

No posting (except for any important matter) or chatting. Maybe some editing. I just need it, I've been feeling terrible lately, and being here is not helping. Maybe I'll post somet…

Read more >

Hey, Jammers!

I just wanted to tell you guys that I am going to be spending just a little bit less time on the wiki.

No, it's not like I am only going to be on an hour a week, maximum. It is just Wednesdays and Thursdays.

Why?

Well, you see, on Wednesda…

Read more >

Hey there, AJW!




So, I've this idea for a while now, so I decided to go on ahead and do it!


WHAT KIND OF WIKIER ARE

YOU?







I, personally, kind of categorize different types of wikiers into five BASIC groups. Indeed, you can fit into multiple ones, but which on…





Read more >