Home
Talk

42
1,491pages on
this wiki
Welcome to the

Welcome to the Animal Jam Wiki, or the AJ Wiki for short. Join our community of 328 users, who have so far created 1,491 pages and made 282,407 edits since October 17th, 2010! If you are new, please visit our policy page. Also before editing, please review our editing guidelines. If you need help, feel free to contact an Administrator. For any requests you have for the admins, visit the Administrators' Noticeboard.
Navigation
Staff Info
Related Wikis
Find us on...
Our Twitter Username is @AnimalJamWiki

Twitter Feed
Tweets by @AnimalJamWiki
Our Wiki email is animaljamwiki3@gmail.com

Spam/Rude emails will not be tolerated


Our youtube channel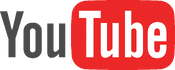 Youtube Feed
Expand your popularity!



Town Square



Be sure to check out the Town Square, where you can get a fancy signature, a message wall greeting, profile enhancements, and much much more. All from our amazing community!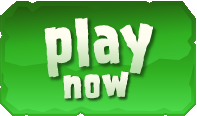 Enter Jamaa Township
The Latest!
Hi, jammers!

So, because the "Recent Blog Posts" aren't overflooded with these (yet), I decided to post one.

Anyways, Happy Thanksgiving!

If you don't celebrate Thanksgiving, Happy Normal-Day-or-Possibly-Another-Holiday!

Um... yeah. I don't have anythin…

Read more >

I'm sorry I was acting so immaturely. I just wanted to say this, but I am still a derp. I know that was unexpected :3.

Read more >

This is a blog for news and updates on Animal Jam.




Jam Mart Furniture - Fruit Bowl (nonmember, 150 gems)




Diamond Shop - The Elephant Claw (7 days, nonmember, 3 diamonds)
Epic Wonders - Topaz Birthstone (4 days, member, 1,500 gems)
Jam Mart Furniture - T…



Read more >

Just went on editing spree. But now I'm bored

Read more >