Home
Talk

28
1,560pages on
this wiki
Welcome to the

Welcome to the Animal Jam Wiki, or the AJ Wiki for short. Join our community of 620 users, who have so far created 1,560 pages and made 232,094 edits since October 17th, 2010! If you are new, please visit our policy page. Also before editing, please review our editing guidelines. If you need help, feel free to contact an Administrator. For any requests you have for the admins, visit the Administrators' Noticeboard.
Staff Info
For a complete list of our staff members, visit this page.
Related Wikis
Featured...



Featured Article




Cosmo

Cosmo is one of the minor characters in Animal Jam, he is a brown Koala Bear always eating and swinging off trees, he is male but not very ambitious for one.




Featured User




652Graystripe

652Graystripe is one of the Bureaucrats on Animal Jam Wiki, he has 5,177 edits. He also holds the honour of being the first ever featured user.
Click here to vote for next month's featured article and user.
Find us on...
This wiki has a Google account, a YouTube Channel and A Twitter Account. Our email is animaljamwiki3@gmail.com, our twitter user name is @AnimalJamWiki and you can click on the YouTube logo below to access our YouTube page!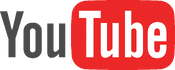 Expand your popularity!



Town Square



Be sure to check out the Town Square, where you can get a fancy signature, a message wall greeting, profile enhancements, and more!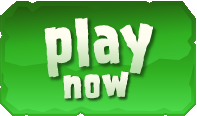 Join the Chat
The Lastest!
Hey guys! As you know, many images of the otters had leaked out recently;

aj_3_by_realwootmoo-d7rx9qa.png (1784×260)

aj_4_by_realwootmoo-d7rx9ao.png (1363×240)

aj_11_by_realwootmoo-d7rxanv.png (654×358)

Nobody has any idea how these where leaked. Theres…

Read more >

This Tiki mask is the unknown mask and AJ removed it from the game for no reason but it looked so cool and it released in beta days no one knows any version or price of it!

Read more >

Here are some of the pictures i have drawn i use Fresh Paint. (The new Paint)

Read more >

white tiki mask was an a tiki mask like other ones but it got removed for some reasons we don't know why but it looked so cool and I don't know if any jammers have this tiki right now

Read more >