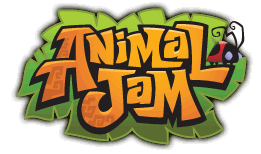 Animal Jam's official about page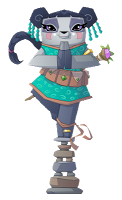 Animal Jam is an online virtual world for kids created by WildWorks (formerly Smart Bomb Interactive) in collaboration with the National Geographic Society. It was first available as a closed-beta in early 2010 and the Beta Testing was opened to the public around July 2010. The game was officially released on September 9, 2010. The game was initially designed to be played inside a web browser, but a downloadable version was introduced in July 2017. Whether playing in the web browser or through the desktop version, the game requires Adobe Flash and a network connection to run.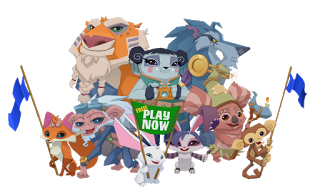 Gameplay
The game is centered around the outdoors and nature, where players are represented as animal avatars that can be customized with a variety of colors, patterns, and thousands of clothing accessories. Players can further express themselves with customizable Pets that can follow their animal avatar as well as Dens that can be customized with thousands of den items. Players can communicate with one another through the standard Chat system, the Jam-A-Grams mail system, and the Jammer Wall messaging system. Players can also interact with each other by Trading their items, playing Adventures, going to Parties, and playing Games.
Membership
Animal Jam is free-to-play, but it offers Membership to players, allowing for extra features, animals, pets, dens, adventures, accessories, and den items. Membership also supports real life conservation efforts. Specific Membership benefits are listed on the Animal Jam website. All educational content is available for free, including Animal Jam Academy.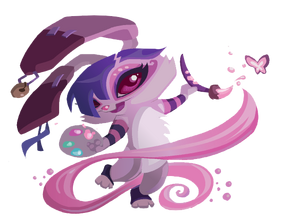 Safety
Animal Jam has in-game moderators and a safe chat with social filters. It also has educational content about Internet Safety and Digital Citizenship, which ensures players are safe online. Any players that do however upset a child can be reported by clicking on the police badge on their Player Card. A player's account may be suspended or banned if they violate the Animal Jam rules. Suspension is a temporary punishment and banishment is long-term.

Safe Harbor Program
Animal Jam is committed to children's online safety and privacy. Animal Jam also works with CARU® Kid's Privacy Safe Harbor program.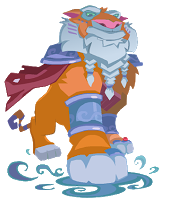 AJHQ
The producers and staff behind the creation of Animal Jam are referred to by the acronym AJHQ, standing for Animal Jam HeadQuarters. This name is used by AJHQ themselves and is commonly used by Jammers (the collective term for the players).
Trivia
Gallery
Homepages of Animal Jam
Advertisements of Animal Jam
Ad blocker interference detected!
Wikia is a free-to-use site that makes money from advertising. We have a modified experience for viewers using ad blockers

Wikia is not accessible if you've made further modifications. Remove the custom ad blocker rule(s) and the page will load as expected.